Relocating You to Ireland with a Man and Van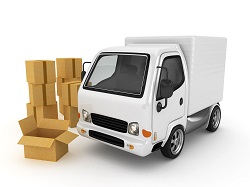 When taking care of any task or chore, you will need to put in the appropriate effort. You need to find the right balance of how much time, energy, money, etc. you will need to use in order for it to be completed properly. Doing too much or too little can lead to various problems and so you should know exactly what you need. This can be worked out from experience or research, and once you know you can proceed without hesitation. When relocating, whether it is a home or business, you will be faced with countless tasks that must be completed. These can include packing, shifting furniture, transportation, cleaning, storage and more. Like any other undertaking, you will have to know what is required of you and it can be tempting to do too much. You may feel you will need many people, boxes and vehicles to complete a removal but this is not always the case. If you are unsure how to handle a move and how much is needed to do it, then contact Ireland Removals today on 020 8434 7340.

We are a removal firm who exist to help people with their transition to Ireland and can do it for you. The first thing we do is find out more about your move. The better understanding we have allows us to give you exactly what you need. It is common for a removal to no be a large event with countless people working in order to carry it out but sometimes it will be on a smaller scale. If you are leaving your small studio apartment, you won't have many items to take with you, probably just several boxes and the odd piece of furniture. This can also occur if only one person is leaving an abode or office and only taking their belongings with them. If any of these sound like your impending removal to Ireland then you will require our Ireland Man and Van service.

Before we offer this though we will want to provide you will all the info you will require. The greater understanding you gave of the process will allow it to be much simpler and go smoother. We can tell you how to go about each task and what is needed, as well as answering your questions. While you are talking with us, we can also tell you about all the services we can do for you. We can get involved with your move at any time and at any point, handling just the chores you want us to handle. We also can supply you with a complimentary, no obligation quote at this time.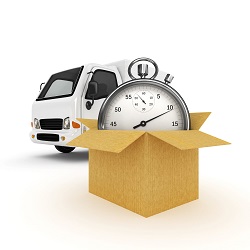 Our Man and Van service is ideal for smaller removals because we will send just one or two people to your address to take care of everything. You shouldn't be under whelmed by this because our staff is all skilled, professional, experienced and trustworthy. They can begin with you packing, in which they will arrange your goods and make an inventory. Once sorted they will apply a variety of wrapping material that will keep all of your goods safe. Our man will then carefully place each item into a suitable box. When this has been done for all your belongings, they can be removed from the building along with your furniture. The will later be able to insert things into your new address, after driving everything there in his vehicle.

For a man with a van in Ireland, and much more for your move to Ireland, call Ireland Removals now.


Save